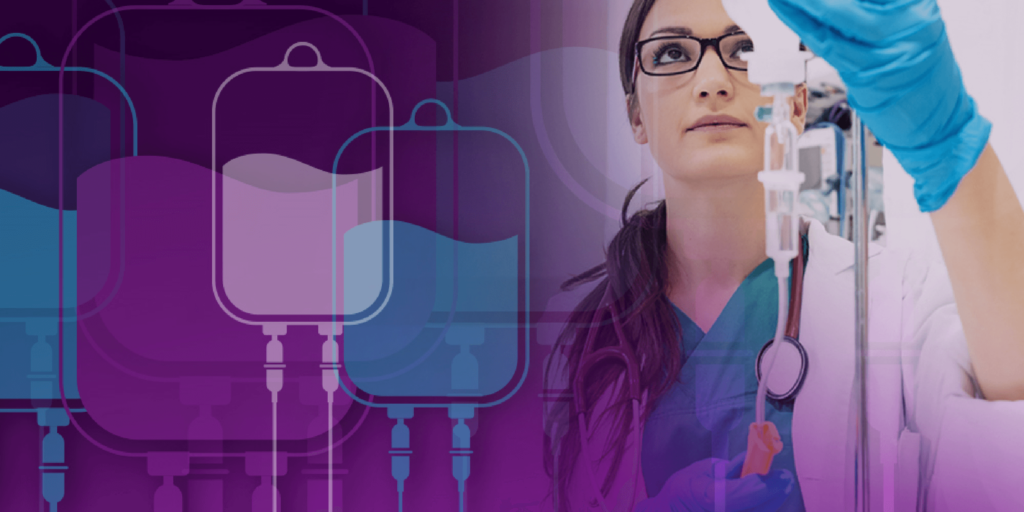 The 411 on parenteral nutrition
Before we dive into our innovations that nourish, let's start with the basics.
What is parenteral nutrition? Well, it's nutrition. It's nourishment…but not as you may know it. To be more technical, it's the intravenous administration of nutrition, which may include protein, carbohydrates, fat, minerals and electrolytes, vitamins, and other trace elements.1 When patients are unable to maintain good nutritional status by mouth or through tube feeding formula, they may need parenteral nutrition.1 There are a variety of diseases or conditions that prevent patients from being able to eat, digest, or absorb the nutrition they need, including critical illness, bowel obstruction, GI fistulas, and severe acute pancreatitis.1 In 2014, there were about 34,000 U.S. hospitalized patients receiving parenteral nutrition.2
Did you know that parenteral nutrition can be used outside of the hospital? Patients can receive parenteral nutrition in long-term care facilities and at home. In fact, about 25,000 patients receive parenteral nutrition at home.3 And patients can live well on parenteral nutrition, whether they need it for a short time or a long time.1
What should you know about parenteral nutrition?
Rapid absorption.

Because parenteral nutrition is administered intravenously, it bypasses the gastrointestinal tract, meaning it doesn't have to be digested before being absorbed by the blood.1 The parenteral nutrition solution is delivered immediately into the bloodstream to exert its therapeutic effects.4

Nutritional support for all ages.

Patients of all ages, including infants (yes, infants!), may receive parenteral nutrition.1 According to the 2014 National Inpatient Survey data (the latest available statistics), patients received parenteral nutrition in over 290,000 hospital stays.1 You may be surprised to know that children and newborns made up about 43% of those.1

There are choices!

There are a lot of parenteral nutrition products available on the market today. And as a pioneer in clinical nutrition, we're always speaking with experts in the field to find new ways to fulfill the nutritional needs of patients who need parenteral nutrition. We specialize in innovations that help nourish critically and chronically ill patients in a variety of clinical settings. From lipid injectable emulsions to three-chamber bags, our products are designed to help your patients flourish from hospital to home.
To explore our comprehensive portfolio of parenteral nutrition products, click here. Remember to keep checking back for more updates!