Can I manage my own parenteral nutrition? Tips to help you flourish on parenteral nutrition at home
You're going home on parenteral nutrition. We know you're happy, but you're probably also nervous and have some questions like "Can I administer my own parenteral nutrition?" and "Can I still do the things I enjoy?"
We get it; you're not alone. Many people require parenteral nutrition at home for many different reasons. In fact, more than 25,000 patients manage their parenteral nutrition within the comfort of their own homes.1 Let's talk about some tips that can help you feel more confident throughout your journey with home parenteral nutrition.
Understand and get comfortable with your own parenteral nutrition regimen2:

Your healthcare team will provide training on how to safely administer PN at home and avoid complications. This includes learning how to properly store and prepare your bags, how to inject additives into your bags, how to attach the tubing to your catheter, and how to use the IV pump. If you have questions, reach out to your nurse, pharmacist, dietitian, or healthcare team. They're there to help you feel as confident as possible in administering your own parenteral nutrition. Your healthcare team will also talk with you about monitoring your weight, hydration status, and any laboratory measurements that may be needed.

Establish an infusion schedule that's convenient for you2:

Home parenteral nutrition infusions typically take 8 to 12 hours a day.3 If you can sleep well while you're hooked up to an IV, you may consider a nighttime schedule. However, if you cannot sleep while infusing, a daytime schedule may be your best option. Work with your healthcare team to determine your home infusion schedule.

Learn how to care for your IV line2:

During your home PN training, you will learn how to take care of your IV line. This training is very important in preventing infection. Ask your doctor or nurse for specific instructions on how to properly care for your line.

Monitor your side effects2:

Like with any medication, parenteral nutrition comes with its own risks and possible side effects. Your healthcare team will teach you about the side effects of parenteral nutrition and how to monitor for them. Knowing how your body responds to your infusions will help you recognize any side effects that may occur along the way. If you experience side effects that are bothersome or won't go away, contact your doctor immediately as they may decide to adjust your regimen as necessary.

Educate your friends and family2:

Your friends and family are your biggest fans. Teaching them about parenteral nutrition, why you need it, and even how to administer it can help them understand the challenges you're facing. And when they understand those challenges, they will be able to support you even more in the ways that you need most.

Seek out a support group2:

Support groups, such as the Oley Foundation, bring together people with similar therapy and nutritional needs. These organizations serve as a beneficial resource to individuals on parenteral nutrition. Click here to visit the Oley Foundation support group page.
Remember, at any point in your nutrition journey if you have questions or concerns, contact your healthcare team for guidance and support.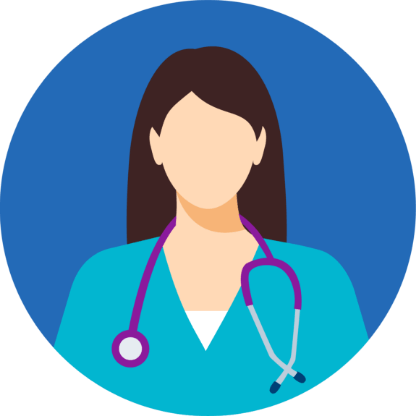 Here at Fresenius Kabi we aim to inspire hope in critically and chronically ill patients by delivering innovations that nourish at every age and stage—from hospital to home. To explore our comprehensive portfolio of parenteral nutrition products, click here. Remember to keep checking our Intellectual Nourishment blog for updated content.